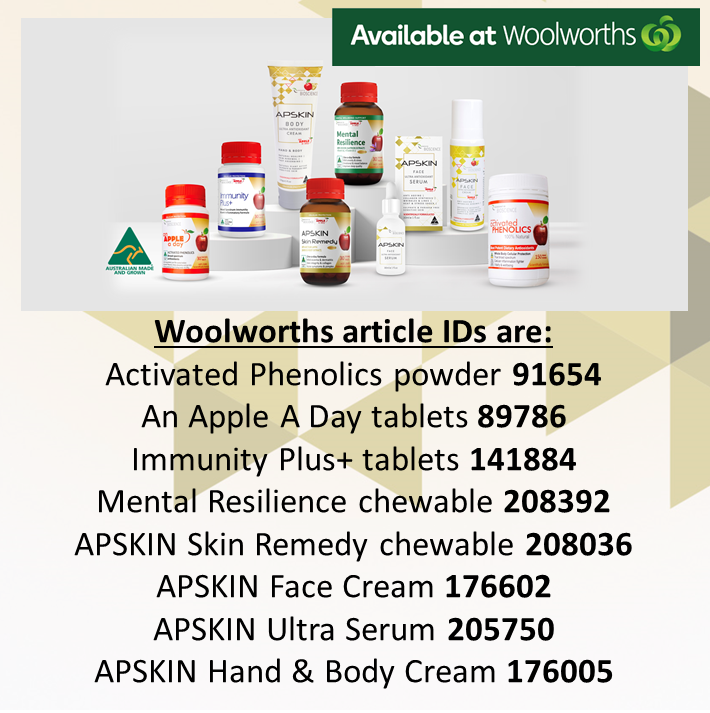 our health supplements ARE in the Vitamins Aisle
Our APSKIN creams are in the Skin Care Aisle
If you can't find it, please ask
a staff member or the service desk
to search their system using our products' Article IDS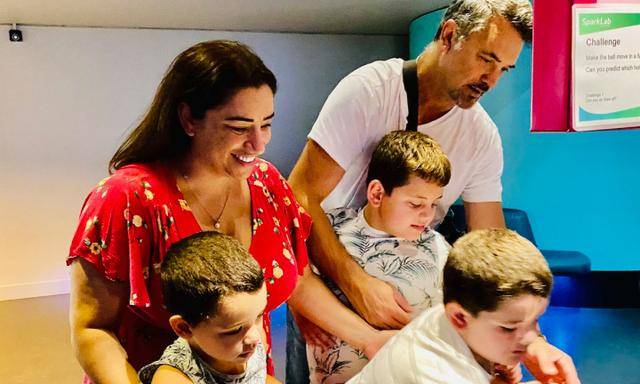 A Queensland mum's three autistic boys meltdowns have improved after she researched gut health.
As the weather starts to cool down and winter descends upon us. Dr Vincent spoke to Mind Food about why...
Giving new meaning to the term double-jabbed, Australians are being advised to get their flu jab alongside any pending Covid-19...
According to Dr Vincent, Australians have been living in a bubble for much of the year and this has lulled...
Australians didn't get their regular immune system "training session" this year and will be susceptible to an unfortunate summer syndrome...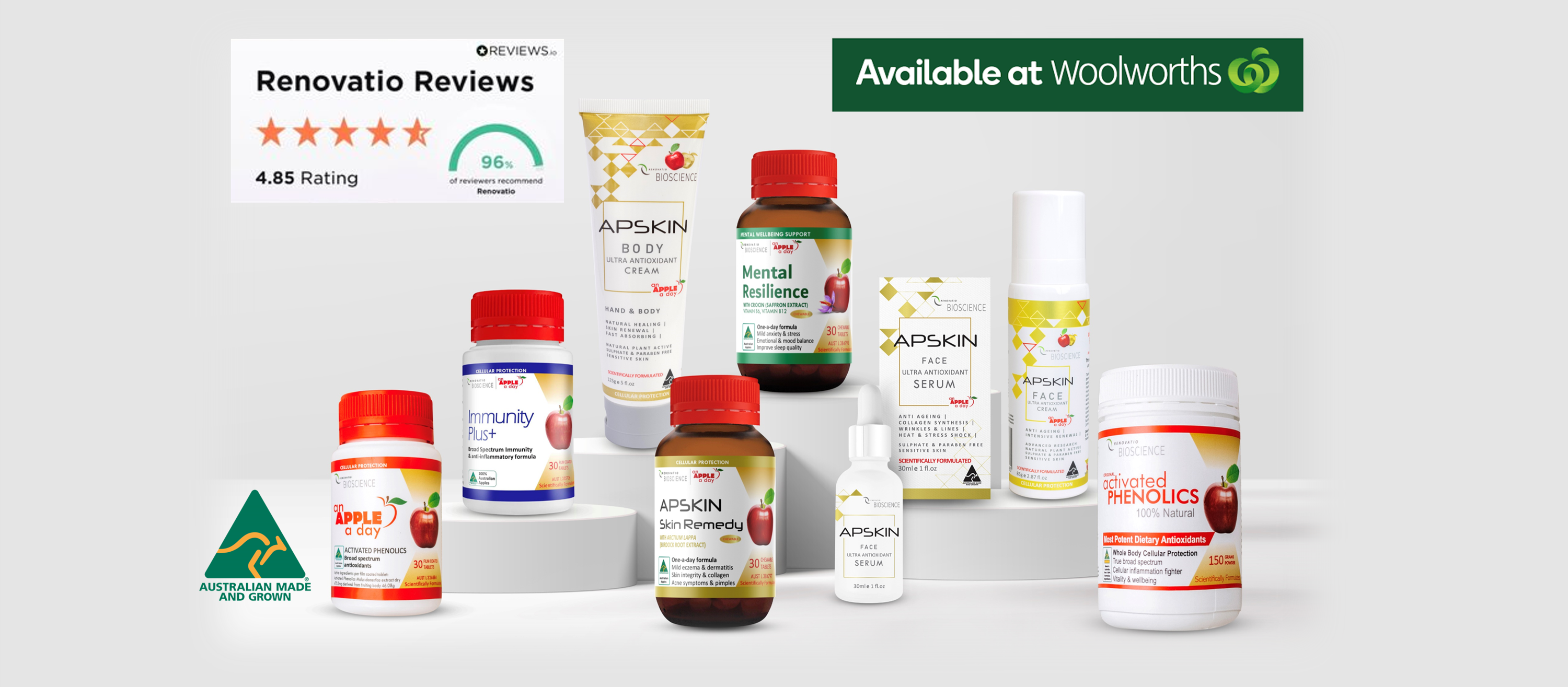 "At Woolworths we are continually reviewing and refining our offer in store to ensure we are stocking the items our customers want to see," Woolworths spokeswoman said.
"We know many of our customers are interested in specialised vitamin supplements, and we're excited to be able to add the Renovatio vitamin brand to our supplement range to meet this demand."

Sign up to our newsletter to
receive discounts & wellbeing tips